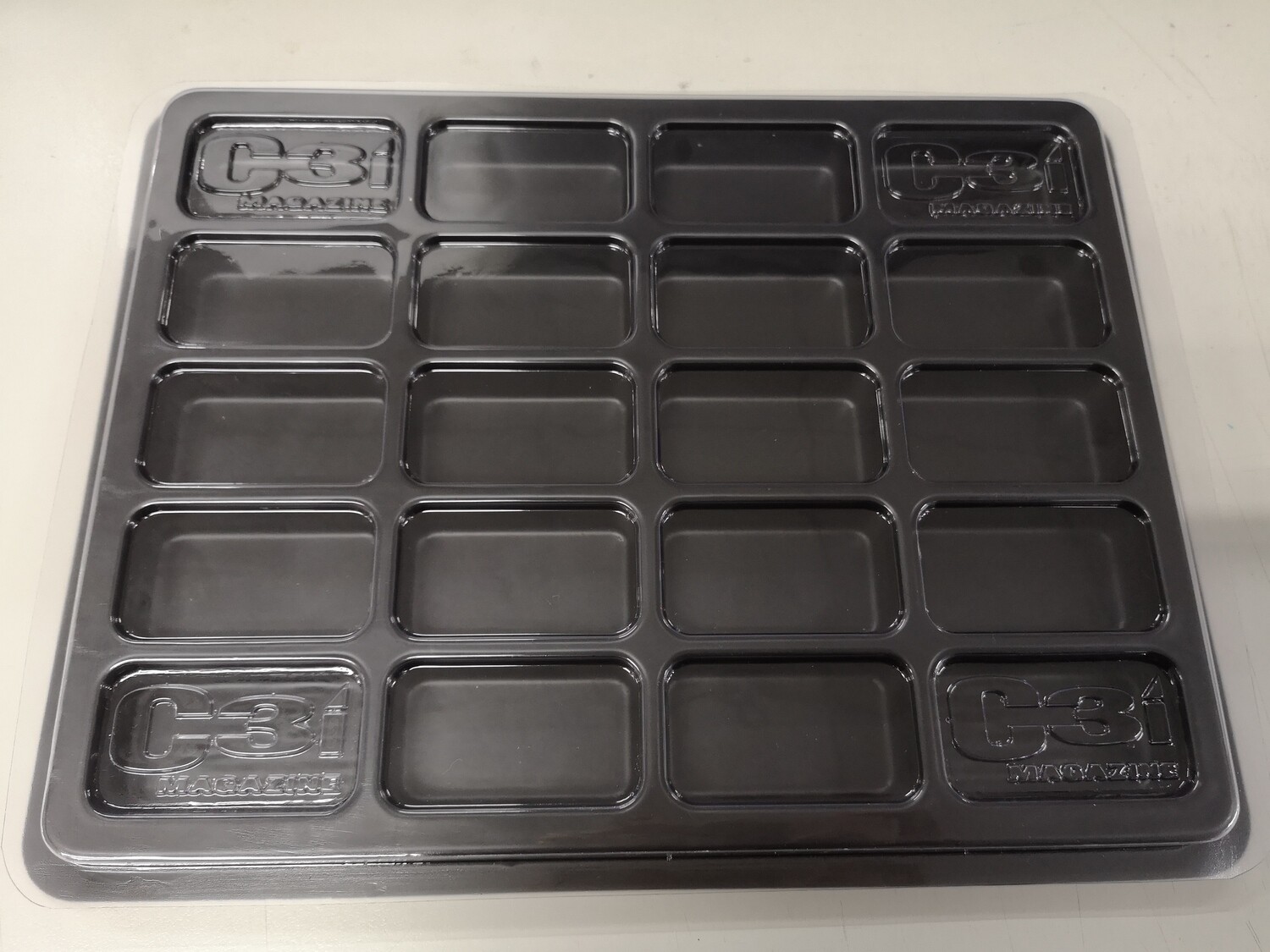 C3i Counter Trays
00343
Product Details
Counters Going AWOL? BUY COUNTER TRAYS!
• ORGANIZES AND STORES YOUR COUNTERS FROM YOUR COLLECTION OF C3i MAGAZINE, OR OTHER BOARD GAMES
• FITS IN MORE BOX SIZES DUE TO A SLIMMER PROFILE THAN MANY OTHER COUNTER TRAYS
• FEATURES THE C3I LOGO AT EACH CORNER OF THE CLEAR LID
• SAME BUILD QUALITY AS SEEN IN THE DELUXE EDITION OF GETTYSBURG!
Save this product for later
' hasCustomCSS=" customCSS=" widgets='productbrowser']