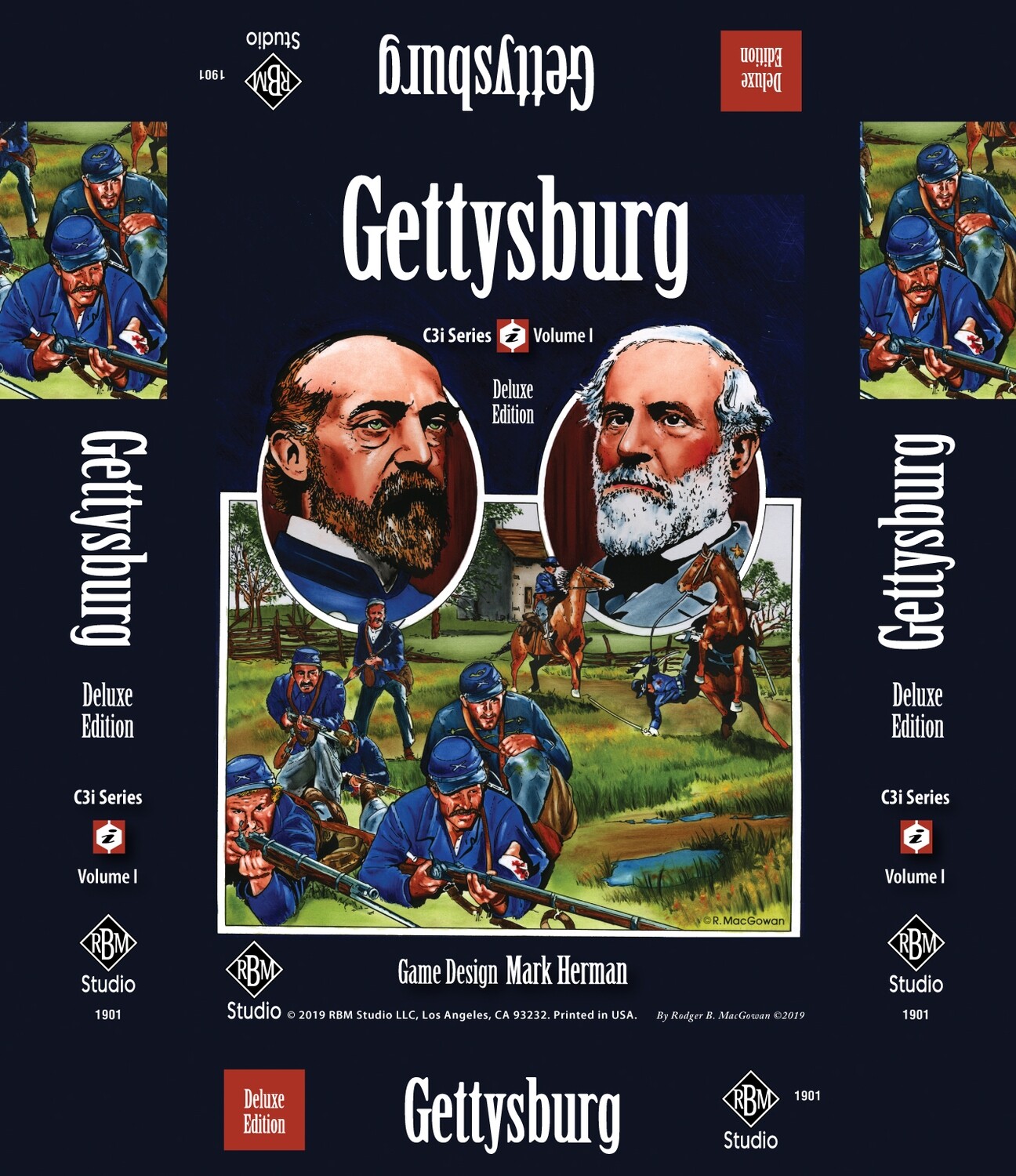 Gettysburg Deluxe Edition
00011
Product Details
NOTE: Supplies Limited!


Gettysburg is arguably the defining battle of the Civil War. Mark Herman's design boiled down the history and action of this battle to its essence in C3i Nr 32, and is now available in a Deluxe Edition.
Featuring its own beautifully designed box with artwork by Rodger B. MacGowan, inside you will find a mounted map so you can play on almost any surface, exclusive custom dice designed for this edition, a strategy guide written by Mark Herman himself, and a C3i Magazine-branded counter tray!

This is the first time C3i Magazine has released a boxed edition of a game featured in the magazine, with only a limited quantity made. Get them before they're gone!
Save this product for later
' hasCustomCSS=" customCSS=" widgets='productbrowser']