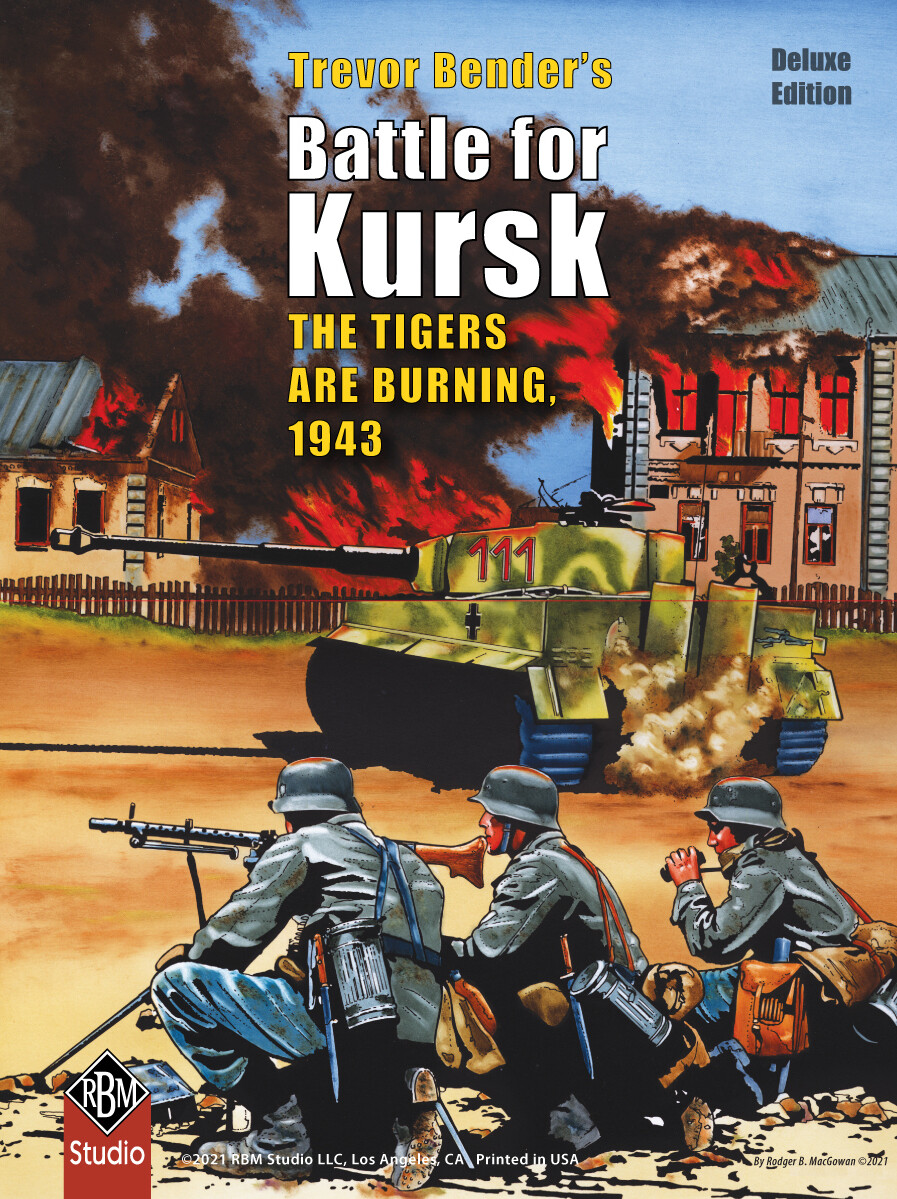 Kursk Deluxe Edition
00378
Product Details
Kursk was more than just the singular battle, it was an entire series of strikes and counters by the two heavyweights of the European theater in 1943. Experience Designer Trevor Bender's low-complexity yet highly detailed showdown between Nazi Germany and the USSR in this C3i Deluxe Edition.

Adorned with powerful and beautiful artwork by none other than C3i's Editor-in-Chief, Rodger B. MacGowan, inside the box you will find a mounted map for stable and reliable play, custom dice designed for this edition, an exclusive manual of four Optional Rules and Counterfactuals written by Trevor Bender himself, and a C3i Magazine-branded counter tray!

As with our other Deluxe Editions this is a limited run and once they're gone, they're gone, so turn over your engine and start rolling!
Save this product for later
' hasCustomCSS=" customCSS=" widgets='productbrowser']