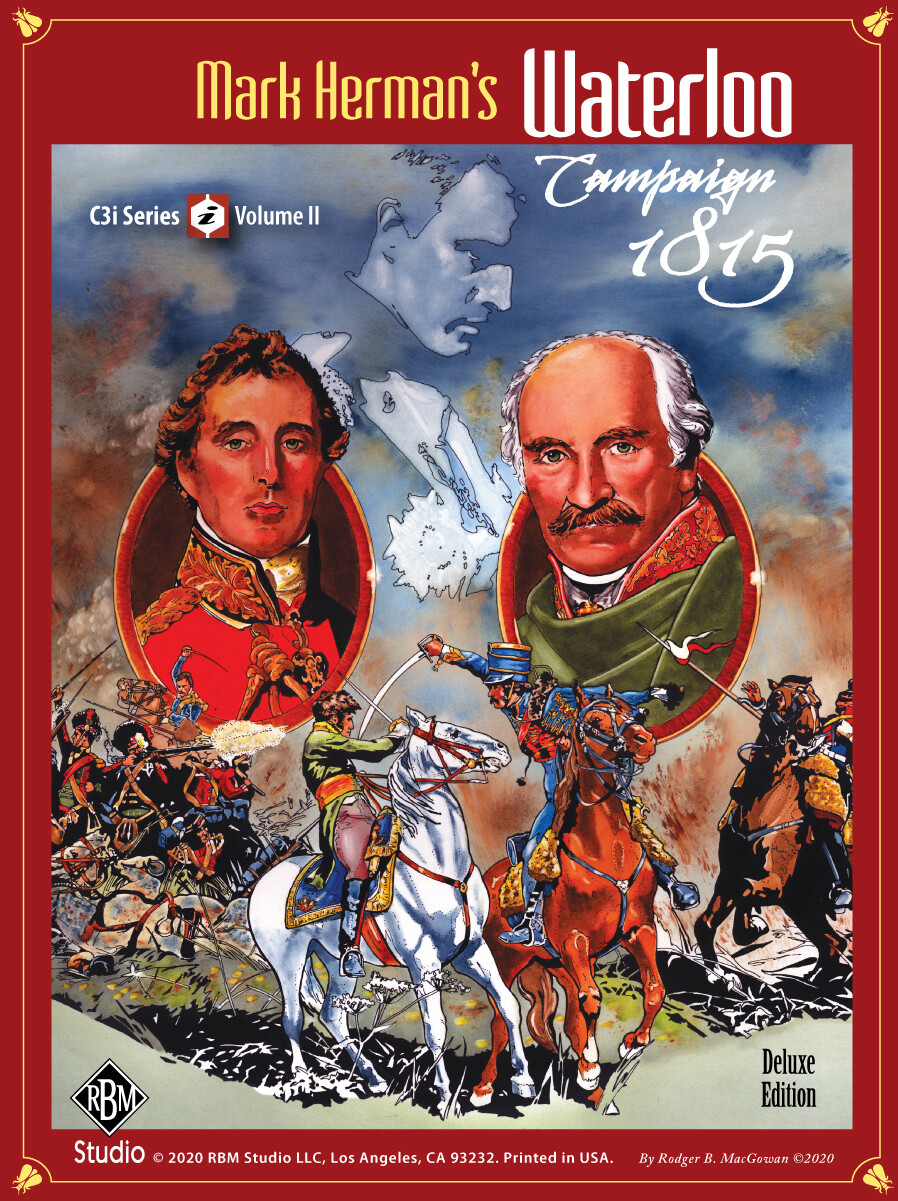 Waterloo Deluxe Edition
00349
Product Details
Waterloo brought to an end the dreams of one Napoleon Bonaparte. But what if Napoleon hadn't crossed over that hill? Or better yet, never even gone to Waterloo? Mark Herman has taken his same brilliant design from Gettysburg and applied it to the entire Waterloo Campaign, giving you the chance to decide how this last campaign of Napoleon's unfolds, and where.

This Deluxe Edition boasts a new and glorious cover with artwork by Rodger B. MacGowan (different from that seen on the cover of C3i Nr 33). Inside you will find a massive mounted map to bring the entire campaign to life, with exclusive custom dice designed for this edition and a C3i Magazine-branded counter tray!

This Deluxe Edition has a very limited run, so be sure to get them before they go the way of Napoleon!
Save this product for later
' hasCustomCSS=" customCSS=" widgets='productbrowser']